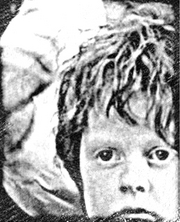 Bingo Bolger was a Hobbit of the Bolger clan.He lived at Budgeford, at the lower slope of town, where he used to help his family working on the fields.
Notes
In The New Shadow Bingo Bolger originally was the name the son or Cousin of Bilbo Baggins, the character that would later evolve into Frodo Baggins.
References
LOTRO:The Shire, Budgeford
Community content is available under
CC-BY-SA
unless otherwise noted.